After you have created your SalesPoint Account you can start to add your products
If you are not signed in, make sure to sign in first.
Once signed in, you can update your products by pressing Products on the menu.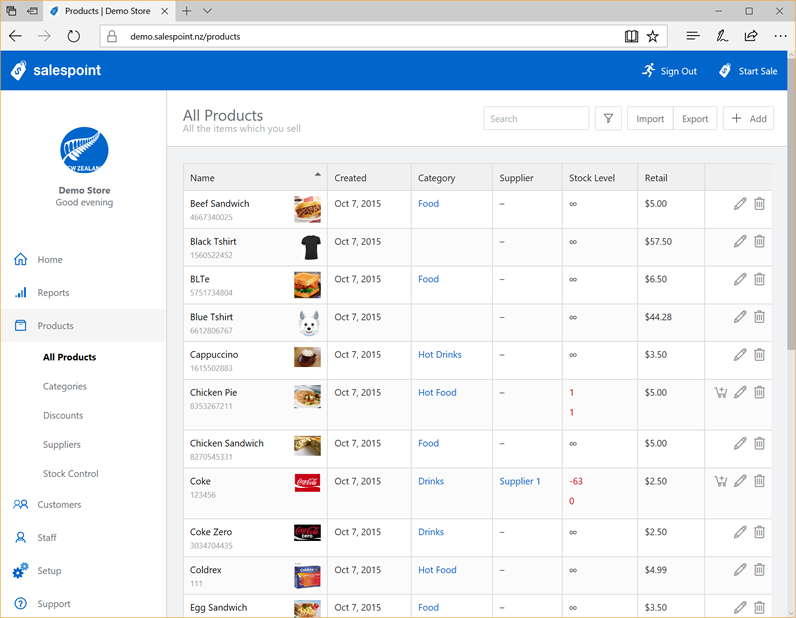 All Products
By selecting All Products you will see a list of all the items you sell. By default some example items are added. Start by adding a product, to do this press + Add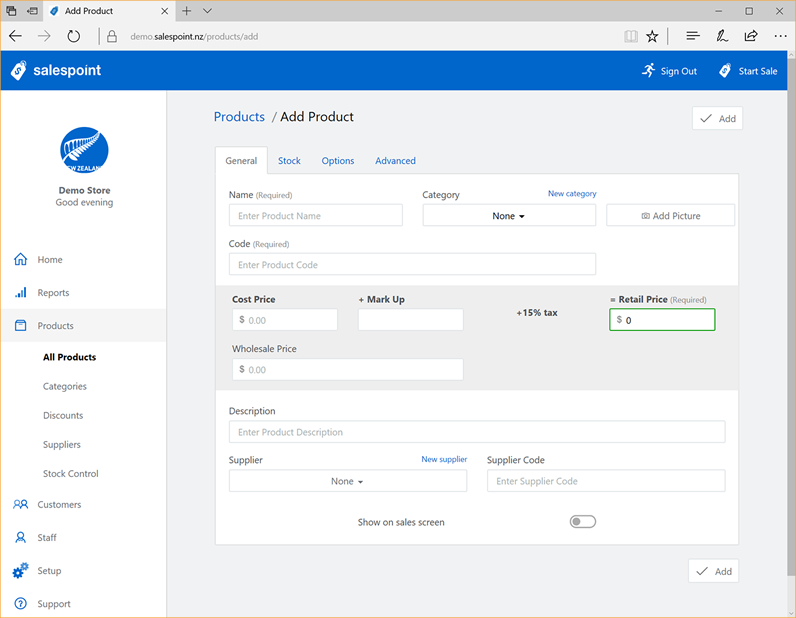 Required Fields
Name this is the display name of the product, which will show on sales and receipts.
Code a unique identifier for this product, usually a barcode.
Retail Price the price, after tax, at which your product will sell.
Once you have entered the required fields press "Add" to add the product.