1. When stock arrives, search for product or scan its barcode.
2. Double tap or the product in the sale list, or click the information button.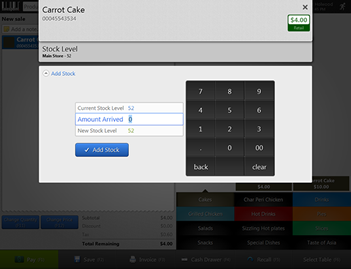 3. Enter the new stock level for this product.
You must enable "Allow staff to add to stock level" in "Staff Permissions" in the admin screen.
You must enable "Track stock level" on the product.