You have two options to make a sale:
Sign in with admin account
Sign in with staff account
To make a sale as admin, sign in, and press "Start Sale". To make a sale as staff, simply sign in with a staff account.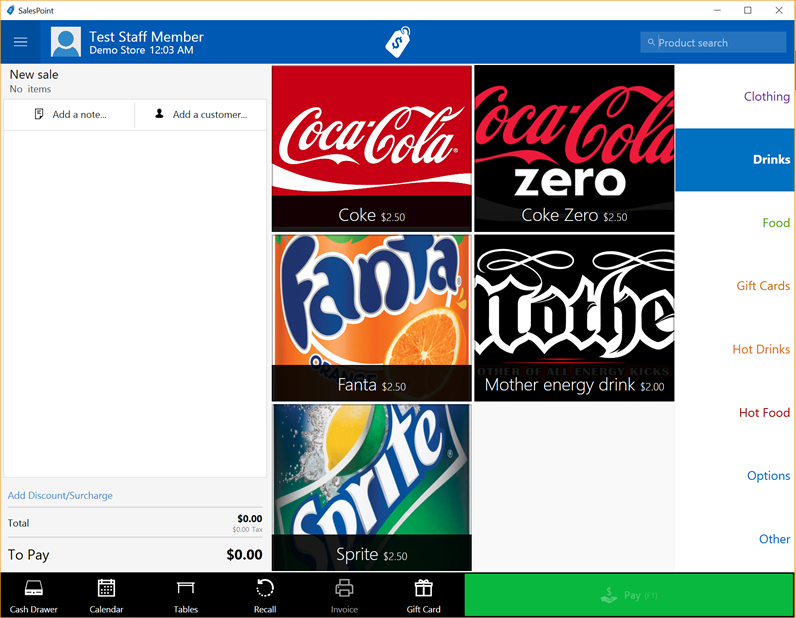 Add some items to the sale by pressing on the product.
Press "Pay" for payment options and select "Cash".
You will now be presented with an option to print a receipt and the cash drawer will open automatically.