Get paid instantly with PayPal. Customers can pay for items at the time of order instantly with this credit card.
1. If you do not have a PayPal account, create one at paypal.com
2. Go to PayPal developers and sign in with your account
3. Once logged in, scroll to and press "Create App" under "REST API apps"

4. Enter an app name, for example 'Charlies Chips Ecommerce' and press "Create"
5. Select "Live" if you wish to start accepting payments and "Sandbox" if you wish to test payments.
6. You will be given a "Client ID" and "Secret" - save these details somewhere safe.
7. Go to your SalesPoint dashboard and admin, select "Ecommerce" then "Setup" and then "Payment".
8. Enter in your respective client ID and secret given to you by PayPal and press "Save" .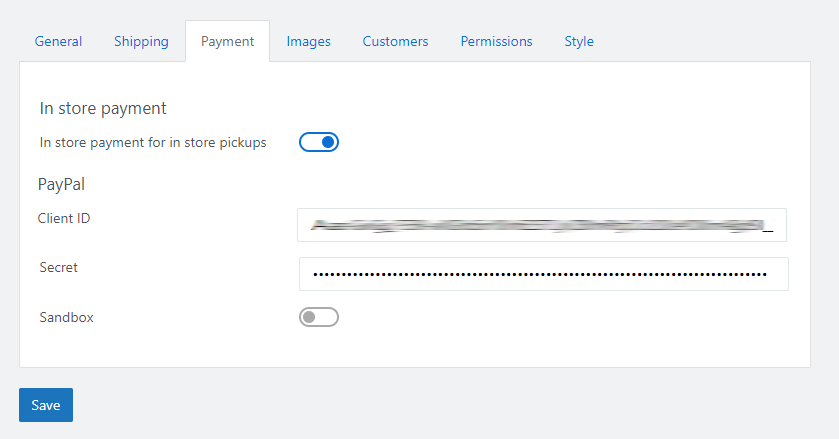 Congratulations! You are now accepting PayPal on your ecommerce site.
You can test payment using the PayPal sandbox, to do this make sure you get the sandbox credentials from PayPal, and enable "Sandbox" in the ecommerce payment setup in SalesPoint.